Epitaph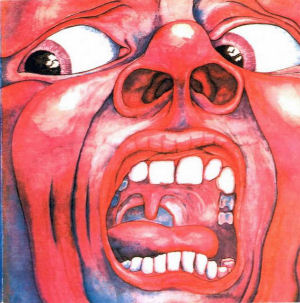 Who is Keyser Soze? He's supposed to be Turkish.
Some say his father was German. Nobody believed he was real.
Nobody ever saw him or knew anybody that ever worked directly for him, but to hear Kobayashi tell it, anybody could've worked for Soze.
You never knew.
That was his power.
The wall on which the prophets wrote
Is cracking at the seams.
Upon the instruments of death
The sunlight brightly gleams.
When every man is torn apart
With nightmares and with dreams,
Will no one lay the laurel wreath
As silence drowns the screams.

Between the iron gates of fate,
The seeds of time were sown,
And watered by the deeds of those
Who know and who are known;
Knowledge is a deadly friend
When no one sets the rules.
The fate of all mankind I see
Is in the hands of fools.

Confusion will be my epitaph
As I crawl a cracked and broken path
If we make it we can all sit back and laugh
But I fear tomorrow I'll be crying
The rusted chains of prison moons
Are shattered by the sun.
I walk the road, horizons change
The tournaments begun.
The purple piper plays his tune,
The choir softly sing;
Three lullabies in an ancient tongue,
For the court of the Crimson King.

On soft gray mornings widows cry
The wise men share a joke;
I run to grasp divining signs
To satisfy the hoax.
The yellow jester does not play
But gently pulls the strings
And smiles as the puppets dance
In the court of the Crimson King.
You never knew...the greatest trick the devil ever pulled was convincing the world he didn't exist...and just like that...he's gone...