14 Days In June
When the tide comes rushin' in
Floodin' over everything
Who can say what the sea's sweepin' in
Or what it's washin' away
Frank Trainor / When The Tide Comes Rushin' In / Grace & Gravity
~Ebbtide~
I came ashore in the dead of the night to rock once more the tiny Island cradle in the waves where I'd been born. I drove the dirty country miles from the nowhere point I'd nested and strayed on through the dawn to my hometown and the church where my father's funeral had been. The door opened minutes before I'd arrived. At long last my soul, sweet sojourn. Repose. Sanctuary.
An old man, frail, barely noticeable, was sitting in a back pew, whispering his prayers. Otherwise we were both alone with God.
We nodded to each other respectfully. Who knows, he might have been a father. Praying for his son? Perhaps, he was a son.
I went directly over to the Tabernacle and knelt in silent prayer before our Lord.
I'm A Spirit Now
came to mind. He reassuringly intimated that Truth is Truth even if no one believes it and error is error even if everyone believes it. I know one thing for certain. God isn't true because I believe. I believe because God is Truth.
Then take me disappearin' through the smoke rings of my mind, down the foggy ruins of time, far past the frozen leaves, the haunted, frightened trees, out to the windy beach, far from the twisted reach of crazy sorrow, yes to dance beneath the diamond sky with one hand waving free, silhouetted by the sea, circled by the circus sands, with all memory and fate, driven deep beneath the waves, let me forget about today until tomorrow.-
[Bob Dylan]
Tomorrow is a long time and our days are so short, I guess we always want to extend our time 'cause we're in love with time.
I visited his grave as I would many times over 14 days in June.
We would often drive out to the graveyard together when I was a young boy, to visit at his parent's and oldest brother's graves.
All three family members had been killed in a single car accident in 1953. Dad never worried too much about the future after that 'cause as he always used to say, someday he'd be dead and gone.
And now, he's dead and gone.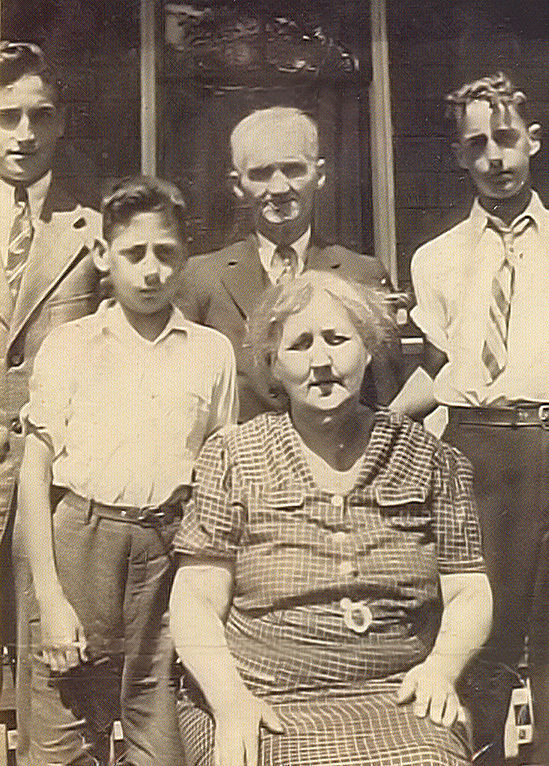 ~Walkin' The Dog~
Back inside my lease I turned my wheels slowly into one of my old childhood neighborhoods. I've got many old neighborhoods in my memory as my family moved constantly when I was a boy calling 9 different addresses home between '54 &'66. This was route '66.
Navigating a labyrinth of memory haunting ghosts amidst deathly quiet early morning streets, I encountered an old musician friend back again in the hood and out walking his dog in the rain. I pulled up to the sidewalk and jumped out to greet him. He was surprised to see me as it'd been years since we'd caught up.
He hadn't heard about my dad and expressed sympathies.
His father was in his 80's too but doing fine he'd said.
That same week the old man died.
~Sisters Of Mercy~
I felt prompted to visit Jesus again in the Blessed Sacrament so I called on the Sisters of Saint Martha Nuns at Mount Saint Mary's convent and they were only too happy to invite me to prayer in their chapel. I had first encountered the Living Truth through a young girl named Loretta Martin from Ann Arbor, Michigan who was speaking at a Charismatic Renewal retreat there years ago.
I hadn't been back to the convent since. But, in 1972, I had been dragged to that retreat kicking and screaming by my parents who were desperate to find anybody who could help get me off drugs.
They got me to the sermon at the mount, but I decided before going that the only way I could possibly endure such a boring ordeal was to be in full acid peak mode which is where I was at when sweet Loretta Martin prayed over me and invoked God's power to restore my sanity. My world was transformed that night.
The full effects of that powerful acid along with the hard core damage of years of crystal meth abuse were instantly blown away and my life changed forever in that defining moment. I moved to Ann Arbor soon after to live and work among the community there which was founded by Loretta's brother Ralph Martin whom you may know from EWTN as well as through his Renewal Ministries.
My own youthful fervor for the emotionally charged spirit of the Charismatic Renewal of the early 1970's has long since grown into a more mature, deeply abiding Catholic Faith, but the Holy Spirit gained many souls through that community, including mine, and I thank God every day for the many gifts I received in Ann Arbor.
I got to thank Him again in the chapel at Mount Saint Mary's where His eternal life renewed its vital purposes in me 36 years ago.
There were more troubled roads I had yet to travel through my difficult later life before finally getting hit upside the head hard enough to wake me up to my own self destructive ego appetites.
The willful spirit in me took awhile to settle down and it's taken me a lifetime to learn how to master the cosmic dance steps, but at 54 now, the eldest and oldest soul of nine siblings, married 30 years this year, the father of two grown sons, sober for 24 years, I have to say, things turned out not too bad at all. My chops get to be tested under fire again soon too, so, all in all, I'm a lucky man.
~I Am A Rock~
Islanders. Not of the land. Not of the sea. But of the shore.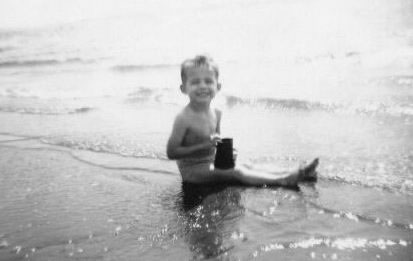 Here's where the ocean begins or here's where the shoreline ends
It's all in the way you point your view to these things
Maybe I'm wrong or maybe you're not that strong
Either way we'll drown cause it ain't the time
To learn how to swim / When the tide comes rushin' in
Frank Trainor / When The Tide Comes Rushin' In / from the CD Grace & Gravity
~Ninety Mile Wind~
In Touch With The Mystery is the evolution of a blog begun three years ago called FRANKtalk which attempted in its limited scope to blend a variety of topics, including songwriting and the music business, under a banner of goodwill and personal opinion.
Not a dedicated blog for songwriters per se, but something more personal, and yet notionally akin to that sense of purpose at least.
So, I'm pleased to mention that I've recently discovered a great new blog for songwriters which I will recommend very highly to anyone with a serious interest in the craft of songwriting from the perspectives of a pro who truly knows the score. The blog is called Ninety Mile Wind and it is, in my judgment, the best songwriting site you're likely to read anywhere. Ninety Mile Wind is the brainchild of performing songwriter, Craig Bickhardt.
Craig established himself as a songwriter in the Nashville of the 1980's eventually becoming a part of the successful recording trio Schuyler, Knobloch and Bickhardt, also known as SKB.
SKB, it should be noted as well, should not be confused with the music publisher SBK [Swid, Bandier, Koppleman] a company I was actually signed to briefly in those same early days in Nashville.
Craig's had many cuts and much laudable success in his career.
An experienced, knowledgeable craftsman with much to offer.
Success as a writer/artist takes real dedication and boundless determination to the creative enterprise. Craig Bickhardt has earned his stripes in Nashville and beyond. Ninety Mile Wind is essential and ought to be required reading for all songwriters.
Check it out and discover Craig's music at
www.CraigBickhardt.com